This summer the CAI Cares Lehigh Valley Chapter selected our summer drive to benefit Keystone Military Families "Care Packages to Soldiers". Anything and everything can go in KMF care packages from basic items like toiletries and socks to some special items like their favorite snacks from home, girl scout cookies, letters from those who support our military, and cards to Walter Reed Hospital. Each package is unique based on their requests and the deployment region.
CAI. We're people who help people.
Keystone Military Families ships 50 to 100 care packages every month to our service men and women across the globe. At CAI, we want to help KMF make the lives of our military a little easier.
Let's spend some time this summer and remember those who serve in our Armed Forces; this is a very small way we can say thank you! To make a monetary donation or package contribution contact Keystone Military Families.
Thank you from all of us at CAI.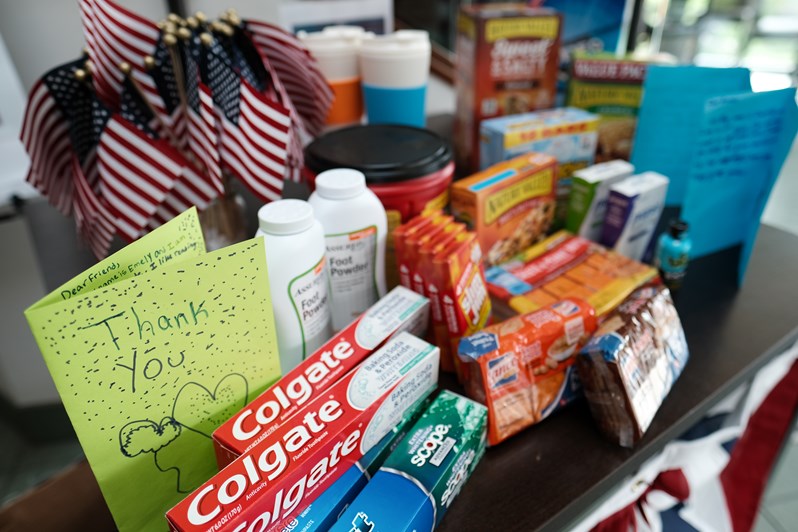 50+ Care Packages
are sent to deployed troops every month from Keystone Military Families

150+ lbs
of donations collected by CAI Cares Lehigh Valley
$1,000+
donated to help Keystone Military Families