Building the digital factory and closed loop supply chain
CAI drives efficiency and cost improvement in manufacturing processes and supply chain with its technology and IT solutions for Supply Chain and manufacturing verticals.
Overview
The push to digitize is driving innovation in every corner of the supply chain and manufacturing industries. Factories and logistics organizations are increasing transparency and connectivity with customers. CAI drives digital innovation and operational efficiency throughout the manufacturing and delivery processes.
Powering the possible with Manufacturing and Retail
Kevin Garbacik, CAI Client Partner, discusses the need for manufacturing and retail companies to adopt modern technology and innovation to keep them competitive in a digital first business world. At the same time, they're facing supply chain disruption and labor shortages. Maximizing the value of your business applications by increasing technologies and connectivity with CAI's talent and expertise will help them face these challenges.

Improving operations
Customers want more visibility into the manufacturing process. Improving operational effectiveness starts with prioritizing systems, enhancements, and new functionality based on business value.

Embracing new technology
Advanced analytics, AI, and automation can dramatically improve operational efficiency, generate insight into trends, and ease manual and time-consuming tasks.

Filling the resource gap
Many manufacturing and supply chain organizations lack the skills to leverage operational improvement and new technologies. An important step in embracing digital is addressing this skills gap.
Technology and IT services and solutions for Manufacturing
Manufacturers are adopting digital technologies to increase efficiency, reduce costs, remain competitive, and improve time to market. The competitive factory of the future is built on hyper-automation, IoT, and AI.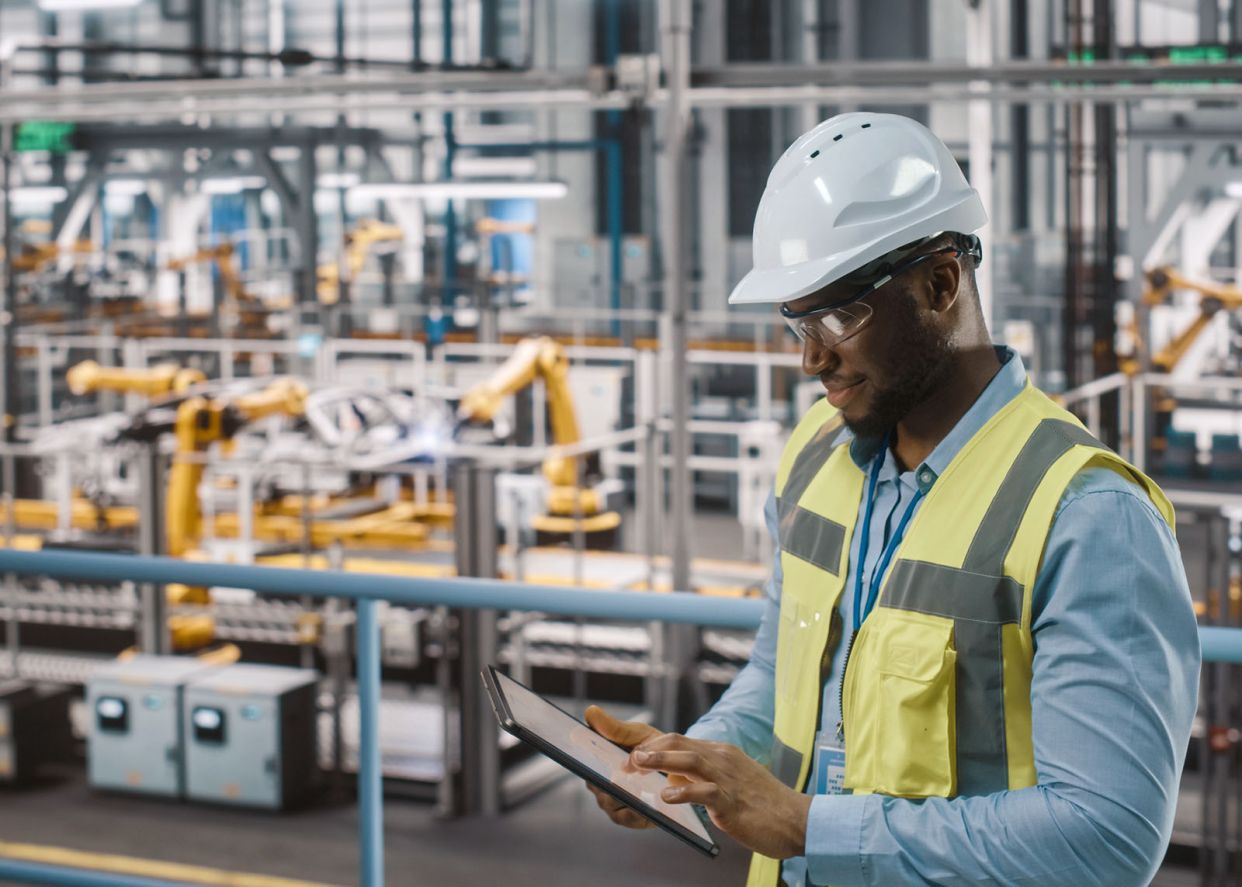 The roadmap to digital manufacturing
To compete in a global market, legacy systems and mindsets must transform. CAI helps organizations take a fresh look at these crucial factors, address the skills gap, and prioritize processes and systems for a connected ecosystem.

Hyper-rationalization of operations
Legacy systems, processes, and culture must morph to an approach that prioritizes enhancements, upgrades, and new applications. This shift enables core personnel and systems to focus on innovation and redirect maintenance and operations budgets. CAI clients achieve up to 40% improvement in operational efficiency.

Efficiency through technology
Manufacturers are innovating on the assembly line, in just-in-time inventory, and with robotics on the shop floor. The opportunity for growth can be found with advanced analytics, AI, automation, and IoT. CAI delivers transparency throughout the manufacturing process while improving efficiency and reducing costs.

Finding the right skills
One of the biggest challenges for manufacturers is finding the right skills and institutional knowledge to implement new technologies. CAI helps manufacturers free up core resources with knowledge of the existing processes, techniques, and systems to partner with people who have the right skills.