Service Desk gets people back on track quickly
Overwhelmed with your current ticket management and customer management tools and processes?
You might consider outsourcing your IT helpdesk operations to a trusted solution provider. At CAI, our Service Desk solutions enable organizations to reduce issue resolution time and increase end-user satisfaction. Our service desk clients benefit from higher productivity, improved accuracy, and cost savings.
Automation drives self-service
The adoption of self-service portals and automation equates to instant answers without the need to open a service desk ticket. CAI shifts left to reinvent your service desk with automation tools and a ServiceNow platform to deliver customer satisfaction.
Measure service desk with CAI's Shift Left Index
To pivot toward the future and accurately measure efficiency, CAI has developed the Shift Left Index for modern service desks. The Index runs on a scale from -10 to +10 to reflect the maturity and productivity of your service desk. It tracks continuous improvement drivers to meet today's necessity for a seamless customer experience.
With the CAI Shift Left Index, a service desk can more accurately determine where it is meeting its goals, how its investments are paying off, and where it can improve.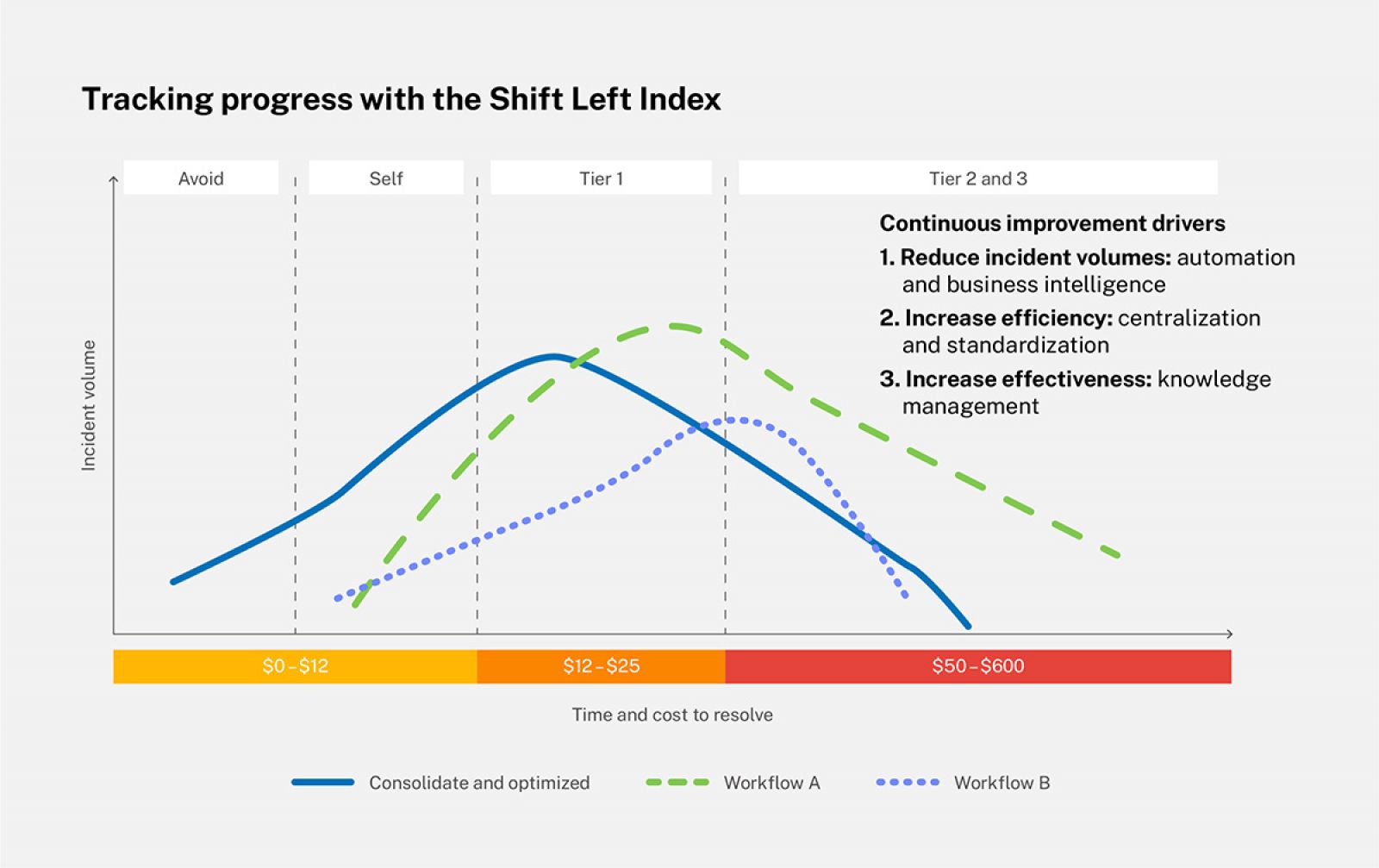 Efficiency first for fast answers

Shift left for savings
The CAI Shift Left Index helps clients measure their goals, ROI on IT investments, and identify areas for improvement.

Service desk automation
Simple but time-consuming requests no longer need intervention from the service desk. CAI finds opportunities for automation to reduce number of contacts.

The service desk platform
CAI uses ServiceNow, the premier service management platform to deliver efficient end-user support.