Accelerating digital transformation
CAI provides technology services and IT consulting for financial industries, to help financial services organizations find new opportunities, reduce operational overhead, and deliver new tools and skills in the digital age.
Overview
Financial services firms are dependent on the flux of the economy, stressing a continual need for evolution and innovation. Now is the time to gain a competitive edge. Customers expect instant access to services from anywhere via their smartphones. Focusing on mobile banking and banking in the cloud can help organizations improve their overall customer experience.
Powering the possible with Financial Services
Today's banking customer expects better and faster results at a greater volume. Improving the digital customer experience with the right tools and technology to meet customers where they want to bank is the way of the future. CAI's Sr. Service Delivery Manager, Matt Courtney talks about how CAI can help financial services companies find the right tools and technologies to deliver what their clients want—where they want it—and with ease.
Modern tools and skills

All in with AI
CAI helps financial services define AI initiatives to improve customer satisfaction and reap the benefits of digitization.

Operational efficiency
CAI's custom technology solutions for the financial industry can help your organization reduce technical debt, operational costs, and the strain of on-going support of applications and the user base. We can help clients cut up to 40% operational costs out of their legacy system.

Retaining and recruiting IT talent
CAI recruits, hires, and trains an untapped, neurodiverse talent pool to fill IT positions in software development, software testing, and IT operations.
IT Solutions for Financial Services - Our capabilities
Retail banking technology solutions
Delivering an outstanding digital experience is now the expectation of your customers. Banks need to leverage AI, analytics, and machine learning to find new customers, growth opportunities, and cost savings.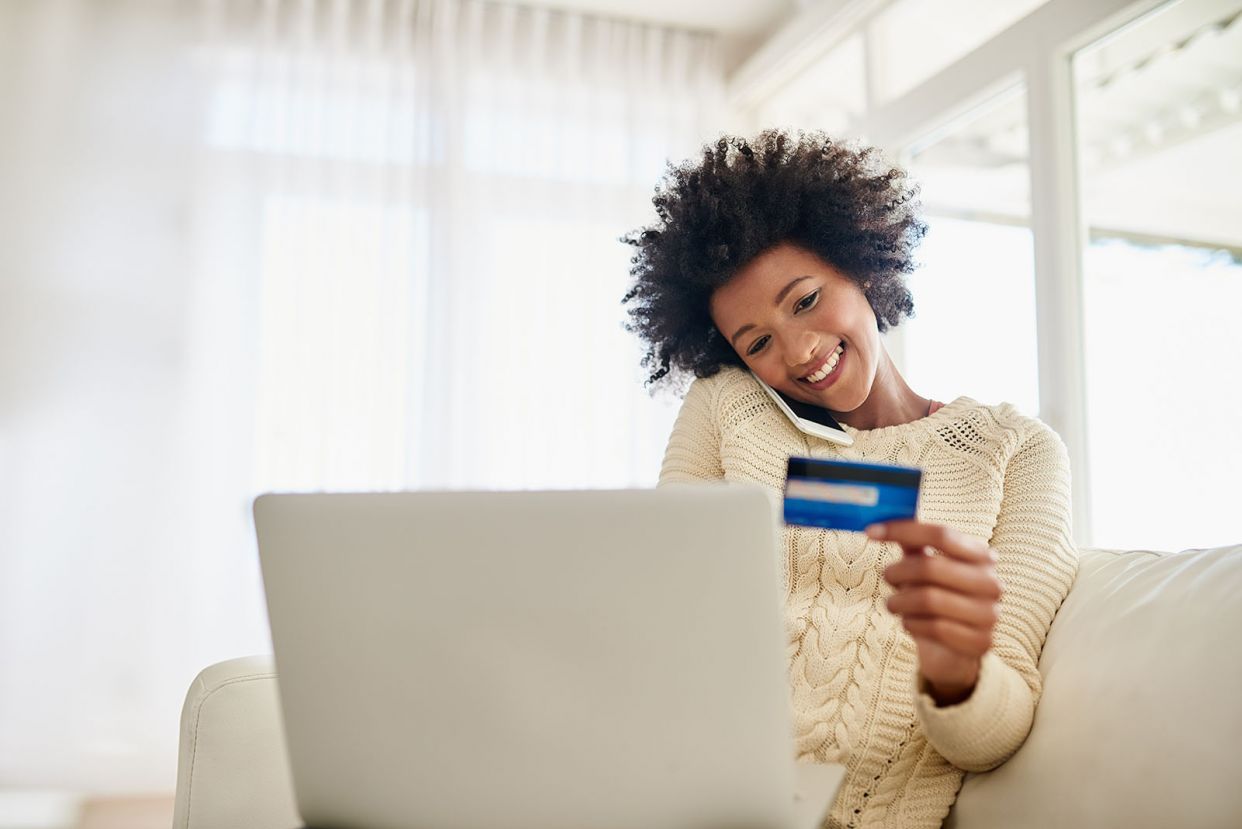 Savvy customers demand convenient banking experiences
Delivering exceptional customer experience requires a balance of innovative thinking and operational efficiency.
Customers demand the convenience to perform any financial transaction at any time on the right device. Online transactions like payments, transfers, and applications for a loan or mortgage have to be accessible and functional on mobile devices. Customers have many banking options that deliver excellent user experience and AI-driven targeting, so your mobile experience needs to be personalized, flexible, and digitally savvy to make the cut.
With CAI's expertise in implementing IT solutions for banking, we help banks implement AI, machine learning, and analytics along with hyper-automation. We assess current systems to identify opportunities to reduce risk and improve operational efficiency—by as much as 40%—by funneling budget and critical resources to create new customer-focused projects. Optimizing security and efficiency first will allow you to focus on gathering the right data and analytics to build more personalized products and services.

AI to target new customers
AI is rapidly changing consumer expectations when it comes to banking and financial planning. Customers want faster service and recognize the ability of AI-driven chatbots to help them manage their budgets. This also allows banks to more readily identify and target credit-worthy customers when they are ready to borrow, improving the experience on both sides.
CAI's technology and IT consulting for finance organizations can help banks define their AI initiatives to deliver optimized customer experience and prepare for the future of digital banking.

Hyper-automation drives savings
Automation and RPA are not new technologies—many companies have implemented them. Hyper-automation streamlines processes that formerly could not be automated, lowering operational costs. Based on analyst insight, hyper-automation correlates to significant cost reduction, and the savings from operational improvements can fuel additional innovation projects, accelerating your transformation.
CAI helps organizations deploy hyper-automation to reduce manual processes, eliminate redundancy, and increase operational agility.

The roadmap for operational improvement
Digital transformation is the buzzword of the banking industry. But most of this buzz focuses on the "what" instead of the "how," making it hard to know where to start. Redirecting your operations and maintenance budget is the best funding source for innovation initiatives, but not at the expense of operations.
At CAI, we are crazy about efficiency; and can help you balance innovation with operational improvement initiatives and budgets. With our digital transformation for financial services, we help companies design a practical roadmap to increase operational efficiency by up to 40% and improve service desk performance 10% higher than the industry average.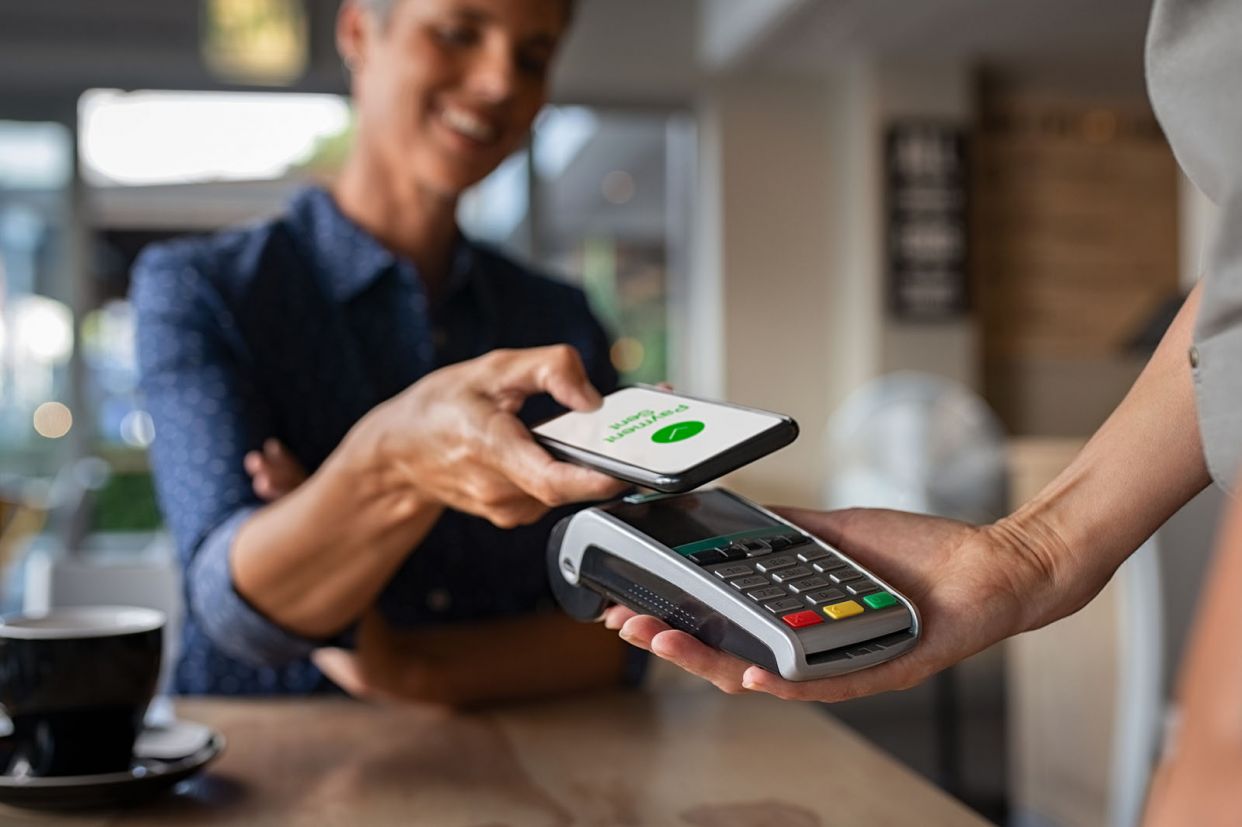 Payments
The payment market is crowded with new entrants, with many financial services firms in the US offering digital payment options. The challenge is providing easy-to-use payment options for new and existing customers as they adopt digital payments, making transactions simple and secure. Improving digital payment offerings with artificial intelligence is core to your success.
Predictive Analytics and AI for Payments
Digitization as a payment advantage.
Digital commerce continues to grow in prevalence, but only surprisingly few U.S. customers adopted mobile digital payments compared to their global counterparts. New entrants in the payments market challenge traditional payment models by offering simple and user-friendly digital options. Assess your current payment offerings, use data to inform enhancements, and implement new and improved digital options to retain and grow your customer base. CAI can help you get there with predictive analytics and AI tools, proven methods for reducing risk, and operational improvements to achieve maximum efficiency.

Predict your customer adoption
Customers adopt new technology at varying rates, and digital payments are no different. Understanding customer buying and usage patterns puts your organization in the customers' line of sight when they are ready to adopt. Predictive analytics and AI help organizations improve their digital probability to provide the right offer at the right time to win over new customers.
CAI works with payment organizations to develop solutions to simplify the digital experience and pinpoint customers ready to adopt your company as their payment standard.

Spotting fraud and vulnerabilities to reduce risk
Customers expect robust security when processing digital payments. Managing cybersecurity and identifying potential fraud are some of the most important actions driving customer adoption. New technologies like AI and hyper-automation add a layer of protection, enabling the analysis of large transaction systems to spot suspicious activity.
CAI helps payment companies develop solutions to analyze their core systems and eliminate manual processes to decrease opportunities for internal fraud.

Streamlining the process
Many bank and payment processing organizations struggle to improve their operational efficiency. Organizations are "set in their ways," and there is never enough time or budget to address known operational challenges. Many organizations adopted agile development principles, but few can tie application updates and new capabilities to business value.
CAI streamlines operational processes and connects new development to prioritized business value. We connect development to value and ensure teams are working on the right capabilities to support business objectives.
IT Support for Lending organizations
Looking ahead is key for lenders to identify new opportunities and risks and get a leg up on the competition. With predictive analytics and AI, you can gain visibility into your customers' point-in-time financial status so you can tailor the right products and services. CAI helps clients shift from reactive to proactive, reducing technical debt and unlocking fresh perspectives.
Realize opportunities with predictive analytics and AI
Implementing AI can improve security measures, accelerate technology innovation and free up personnel for other tasks.
Lenders are implementing new technologies with predictive analytics and AI as top priorities. This opens up new pathways for innovation, but also increases scrutiny around security. Your organization needs to track creditworthiness data to mitigate risk, but you can't get started because most lenders' core systems remain constrained, with resources focused on supporting operations instead of innovation.
CAI helps lenders redirect their focus from "keeping the lights on" to reducing operational overhead and forward-thinking, using digitization to manage big customer data. Reducing cost, increasing efficiency, and retaining and attracting quality loan customers is the best source of funding.

Predictive analytics and AI
Implementing predictive analytics and AI starts with a critical dependency: rationalizing data. Many organizations manage multiple data management systems, warehouses, and lakes that grew over time in silos, disconnected divisions, departments, and management teams. Cleansing and rationalizing data is a huge task that will help clean up the mess.
CAI understands the data challenge and helps organizations shortcut data problems to realize the value of predictive analytics and AI.

Digitization to deliver new capabilities
Trailblazing lenders are using new technologies, including predictive analytics, Internet of Things (IoT), cloud, and conversational platforms to transform operations and their relationships with customers. Overcoming digital obstacles is critical to seeing the value of digital initiatives.
CAI works with lenders to understand the full potential of available technologies and pave the required path to get to value, fast.

Modernizing the core, unlocking efficiency
Industry analysts continue to promote the reduction of operational spending and technical debt, but few offer practical solutions to transition from core legacy systems to a digital ecosystem. Existing systems and operations create complexity, prolong cultural challenges, and stifle resources, relegating them to support day-to-day operations. Many organizations struggle to find a rational strategy to solve the core system challenge.
CAI's unparalleled IT and technology support for financial organizations can unlock your operational intelligence, freeing insights and budgets to accelerate the digitization journey.