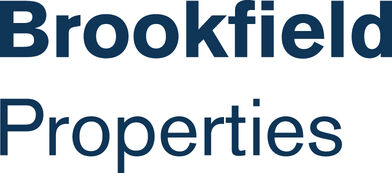 ALLENTOWN, Pa., June 23, 2022 – CAI, a global technology services firm, today announced that Brookfield Properties, a real estate services and development company, will increase neurodiversity hiring with CAI Neurodiverse Solutions, an end-to-end neurodiversity employment program, within their retail sector. Brookfield Properties will launch a new employment effort with three neurodivergent individuals as well as a team leader to support and oversee the program.
Unemployment rates for neurodivergent adults ranges from 30 to 40%, equating to eight times the rate for people without a disability1. People with neurological differences including but not limited to autism, dyslexia, dyspraxia and ADHD offer a different perspective to analyzing data and problem-solving. However, neurodivergent individuals struggle to gain employment due to typical interviewing techniques and retain employment due to the lack of workplace accommodations2. With a successful neurodiversity employment program that replaces the traditional interview process and creates a supportive environment, neurodivergent team members from CAI Neurodiverse Solutions experience performance equal to or exceeding their neurotypical peers.
With an ongoing focus on diversity, equity and inclusion, Brookfield Properties is ramping up their neurodiversity and veteran hiring to enrich their team.
Vern Johnson, director of Human Resources for Retail at Brookfield Properties explained: "Diversity and inclusion are not just buzzwords at Brookfield Properties. Bringing together different backgrounds, perspectives and experiences is an integral part of our mission. It is woven into our company's DNA. We chose to collaborate with CAI Neurodiverse Solutions to help streamline and support neurodiversity efforts while enhancing our environment and culture. This will always be an important priority for us."
"When we think differently, we challenge the status quo and reach new levels of success," said Anthony Pacilio, vice president of Neurodiverse Solutions. "It's a win-win—employers benefit from thought-provoking neurodivergent employees, and neurodivergent employees benefit from rewarding and life-changing careers."
CAI Neurodiverse Solutions will provide ongoing support as the Brookfield Properties team grows. The program will supply a pipeline of diverse talent and elevate their corporate reputation by ensuring cultural alignment and maintaining high retention and productivity rates.
To learn more about CAI Neurodiverse Solutions, please visit www.cai.io/neurodiverse-solutions
About CAI
CAI is a global technology services firm with over 7,500 associates worldwide and a yearly revenue of $1 billion+. We have over 40 years of excellence in uniting talent and technology to power the possible for our clients, colleagues, and communities. As a privately held company, we have the freedom and focus to do what is right—whatever it takes. Our tailor-made solutions create lasting results across the public and commercial sectors, and we are trailblazers in bringing neurodiversity to the enterprise.
Learn how CAI powers the possible at www.cai.io
About Brookfield Properties
Brookfield Properties is a leading global developer and operator of high-quality real estate assets. We are active in nearly all real estate sectors, including office, retail, multifamily, hospitality and logistics, operating more than 800 properties and over 375 million square feet of real estate in gateway cities around the globe on behalf of Brookfield Asset Management, one of the largest asset managers in the world. With a focus on sustainability, a commitment to excellence, and the drive for relentless innovation in the planning, development and management of buildings and their surroundings, Brookfield Properties is reimagining real estate from the ground up.
For more information visit www.brookfieldproperties.com
Email media contact at media.inquiries@cai.io