Develop success, how and when you need
Accelerate your digital journey with purpose-driven application development and maintenance services. Innovation and digital transformation are vital for business growth and staying ahead of the competition.
But inventive applications alone won't bring success. Selecting the right digital partner to develop applications the right way better positions you to achieve meaningful results, drive better outcomes, and do so with purpose.
CAI's ADM360 provides a purpose-driven approach that helps businesses and organizations understand the "why" when it comes to experience-focused, digitally scalable global IT services. Go beyond the plan, build, and run of application basics to redefine the way you create and manage your landscape.
Look through the holistic lens of ADM360 to achieve increased agility, improved stability, reduced costs, and enhanced business value. An integral part of how ADM360 accelerates success is by accessing the untapped talent pool available through our Neurodiverse Solutions offering. For application development and maintenance services, the key strengths neurodivergent individuals bring to the table – attention to detail, keen concentration, sharp problem-solving skills, and exceptional pattern recognition – can result in higher throughput, lower error percentages, and optimized workstreams. Learn more about CAI Neurodiverse Solutions.
Develop
Let our experts create what you need.
Efficient technology applications harnessing Agile methodology
Increased flexibility and faster turnaround time
Accurate understanding and product delivery on precise requirements
Experience-oriented and interactive UI/UX interfaces for web and mobile applications
Scalable, flexible, and future-proof application and software products
Maintain
Keep your applications in top shape.
Significant cost reduction
Target a zero-incident environment
Utilize leading automation tools and techniques

Strengthen your business
Our experts develop scalable, adaptive applications based on modern platforms.

Leverage technology excellence
A suite of modernized, consolidated, and integrated applications is your roadmap to success in your digital transformation journey.
Modern, scalable, and secure
Our innovation experts can supplement your enterprise with the right mix of applications based on modern platforms and cloud-native technologies.

Untapped talent, top-tier results
We build and maintain innovative business solutions that deliver results while developing rewarding careers for the neurodiverse community, leading the way to an inclusive workforce environment.
Achieving digital transformation with ADM360
CAI helps accelerate the digital journey for our clients with a more holistic, purpose-driven approach to your application development and maintenance needs.

Purpose of work
We empower our people with purpose, to understand the why, and do the right things for our clients and communities.
Social responsibility
We're people who help people through access, advisory services, development, dedication, and partnership.

Partner mentality
We have the freedom and focus to act purposefully and achieve meaningful results today and for the long-term.
Digital transformation demands innovation and foresight
Develop
Build the best possible user experience.
The right application starts with alignment to a measurable business outcome. By putting ourselves in the shoes of the end user, we can create powerful, easy-to-use applications that users want to use. The ADM360 process is purpose-driven, well-structured, and comprehensive throughout the design, development, and implementation phases.
What we deliver:
Design Thinking principles: Driving user-first experiences
Agile project delivery: Better transparency, quality, and speed
Standard processes and methodologies: Industry best practices ensure maintainability, reusability, security, and performance
Quality: Using a continuous quality mindset to deliver solutions along with compliance testing—including accessibility and security
Effective project governance: Outcome-driven tracking ensures a long-lasting and mutually rewarding relationship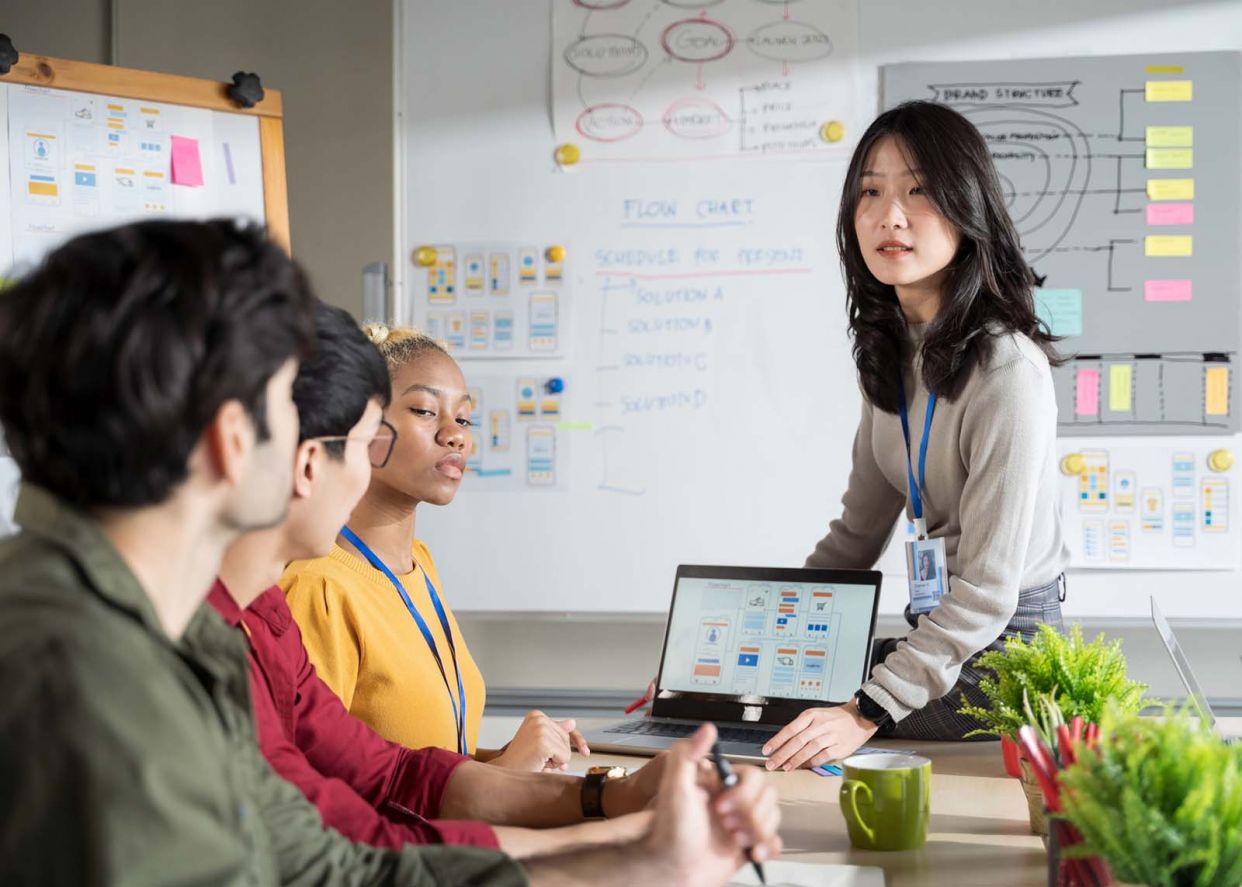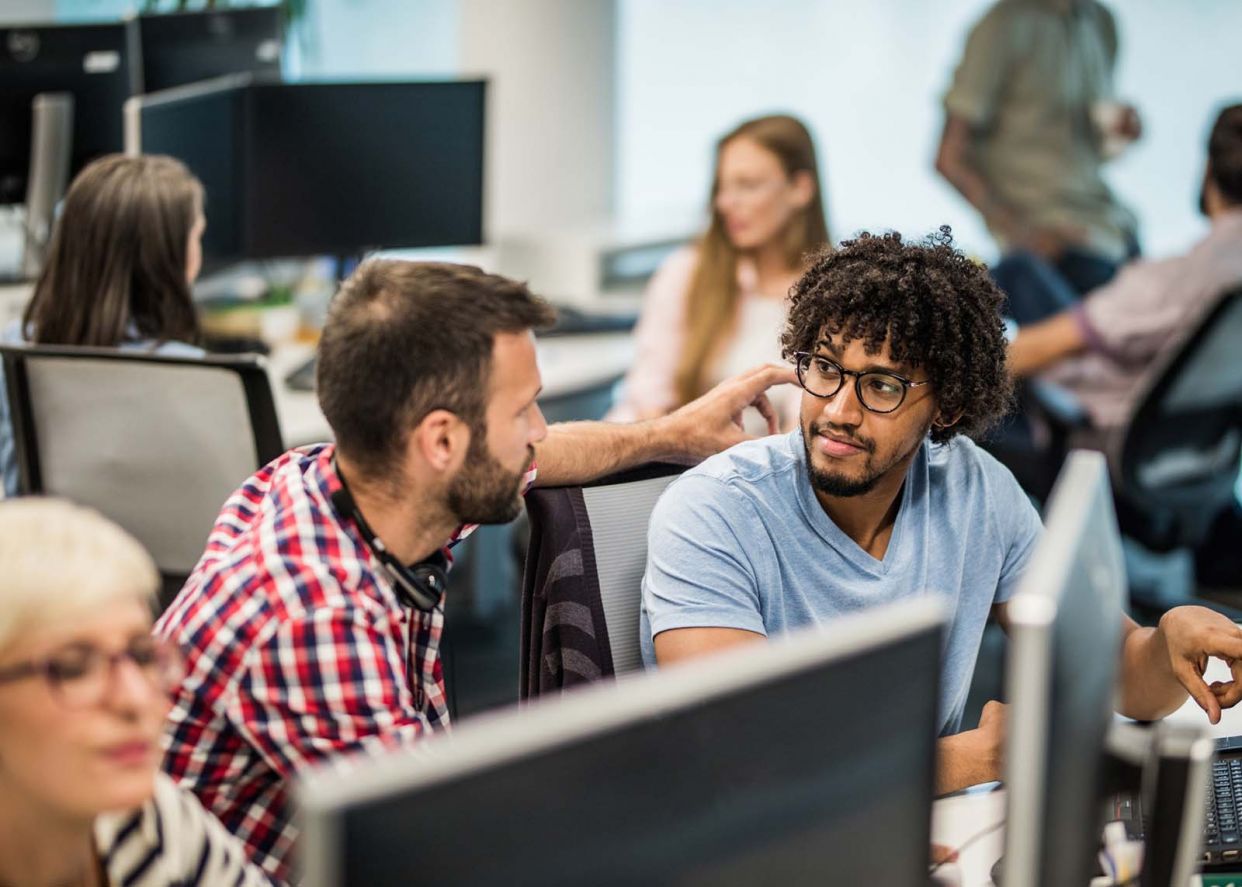 Maintain
Spend less time on operations, and more time on digital transformation.
ADM360 blends the right combination of innovative solutions, emerging technologies, expert talent, and proven methods to align your application environment to your business and IT objectives.
CAI leverages industry best practices and state-of-the-art tools to help businesses and organizations decrease software application maintenance costs. ADM360 uses the latest methodology and tools for application management services to keep pace with the current and evolving ITIL service management standards. We provide complete visibility and control for all the facets of support tasks so you can properly plan, manage, and deliver maintenance.